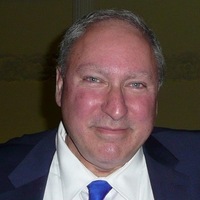 Message to Our Clients
Please contact Ma'ayergi & Associates at (203) 569-1180 or via maesquire.com regarding your file.
It is with great sadness that we announce the passing of Joseph A. Sena, Jr. Throughout his 41-year career practicing law, Joe was deeply dedicated to his clients. He fought tirelessly to help them achieve the American Dream and was proud to have been their attorney.
Due to the Coronavirus, funeral arrangements will be made at a later date and posted here. Please see his obituary to learn more about Joe's extraordinary life.
Updated June 2020
---
Mensaje a nuestros clientes
Por favor llama Ma'ayergi & Associates a (203) 569-1180 o maesquire.com con respecto a su archivo.
Con el corazón en mi manos tenemos que anunciar la muerte de Joseph A. Sena, Jr. Durante 41 años de practicar leyes, Joe era un hombre dedicado a sus clientes. El peleó incansablemente para alcanzar el sueño americano y estaba orgulloso de representarte como su abogado.
Lastimosamente por el corona virus, los arreglos funerales serán hechos cuando se nos permita y lo indicaremos en esta página web. Favor de ver su arbituario para saber su extraordinaria vida.
---